Sample Made Simple.
Increase cost efficiency, feasibility and quality between project and vendor, all on one platform.
Your audience at your fingertips.
Zamplia is an all-in-one, API-driven platform that provides complete visibility between project and vendor, resulting in increased sample feasibility, cost efficiency and quality.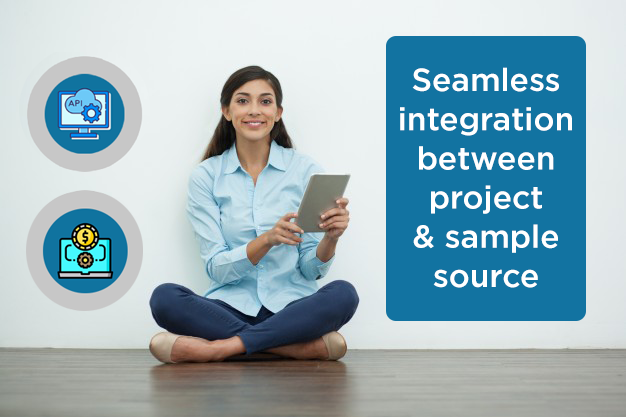 What is Zamplia?
Find out what Zamplia can do for you.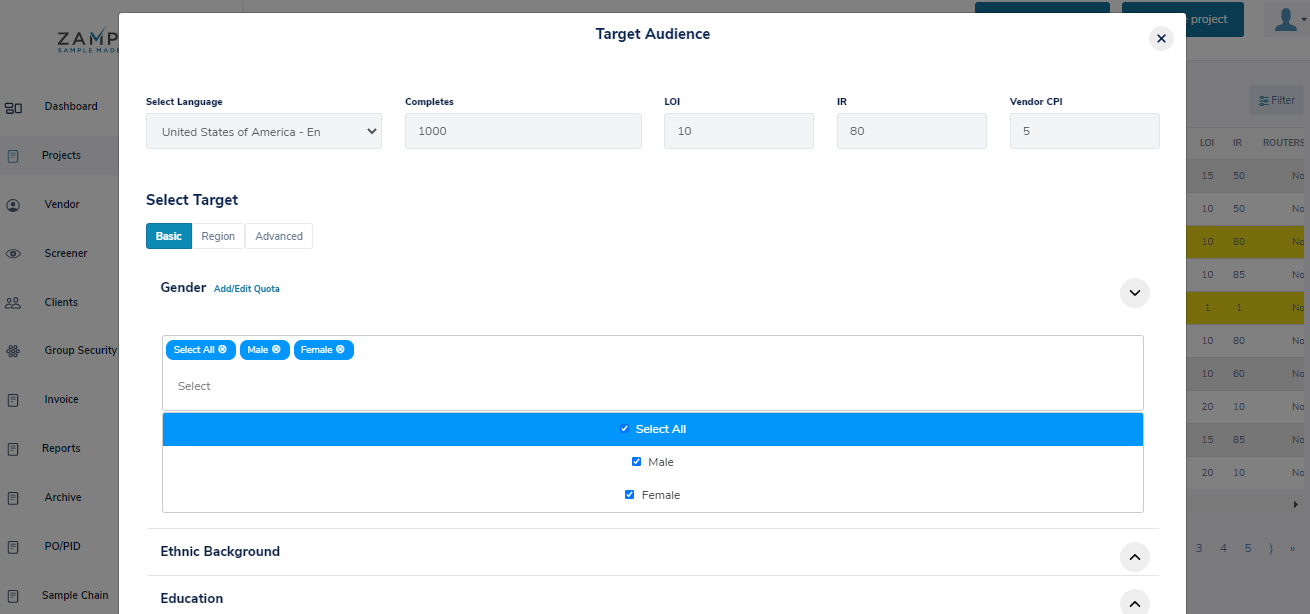 1
Run feasibility
Pull audience counts in real time from leading sample sources across the globe.
2
Deploy your study
At a push of a button, sample is sent to your programmed study in minutes.
3
Gain valuable insights from your data
Zamplia's built-in security features ensures quality data for your project.
What Makes Zamplia Different?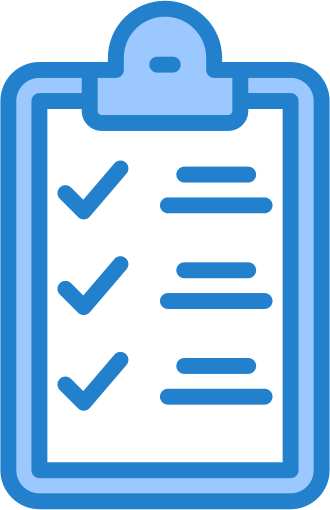 Highest Quality Control
Zamplia has industry-leading quality control and fraud detection tools integrated within the platform to ensure the highest quality data. We've also partnered with Research Defender for added API-based quality control measures.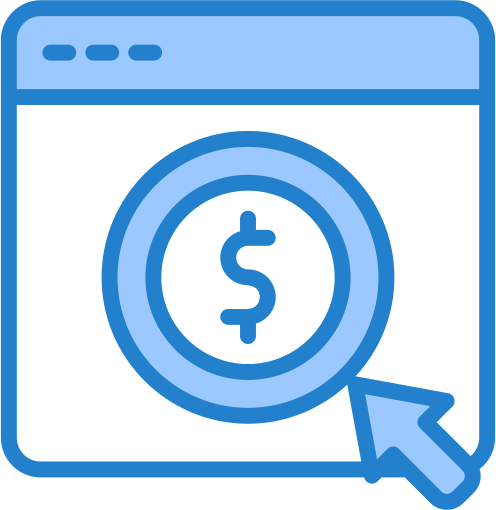 Cost Efficiency
Zamplia has no long-term or expensive up-front expenses to start, with no admin or PM hours added to your budget. Our automated platform delivers 20-30% discounted savings over a traditional panel relationship.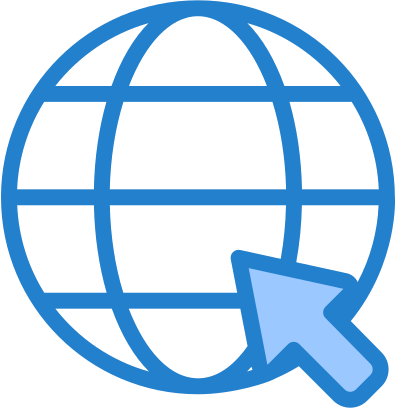 Exclusive Sample Sources
Users have access to a robust set of sample that's not available on any other marketplace: 60% of proprietary sample in North America, with 50+ data & profiling points across your target audience.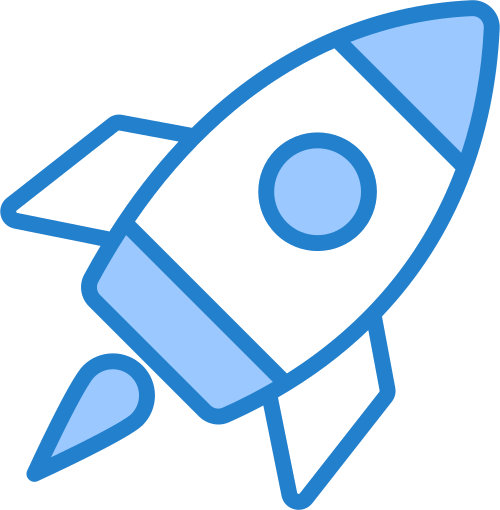 True DIY Platform
Zamplia is ready to use right out of the gate and is entirely self-serve. Requests can be sent immediately with no review process or waiting required.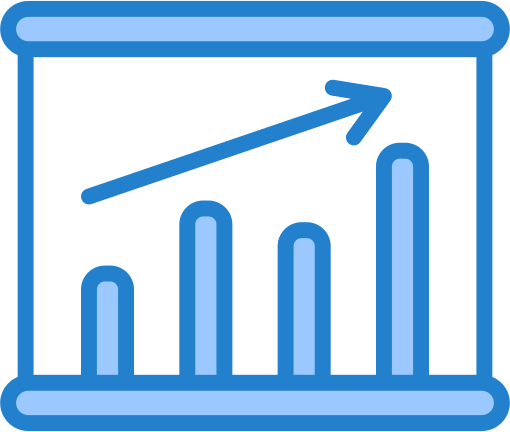 Real-Time Project Management
Zamplia allows you to view your project specifications in real time, adjust quotas and qualifications as you go, and manage sample sources and costs with ease.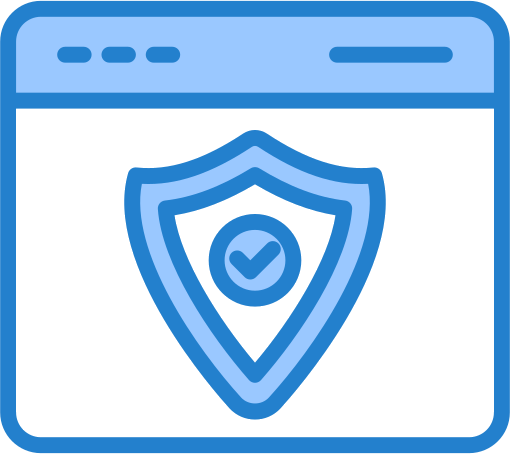 Industry-Leading Security
Our LOI and country checks allow for control of completes and exclude sample that isn't aligned with your standards. In addition, an updated captcha tool and open-ended AI question option means the highest possible security.