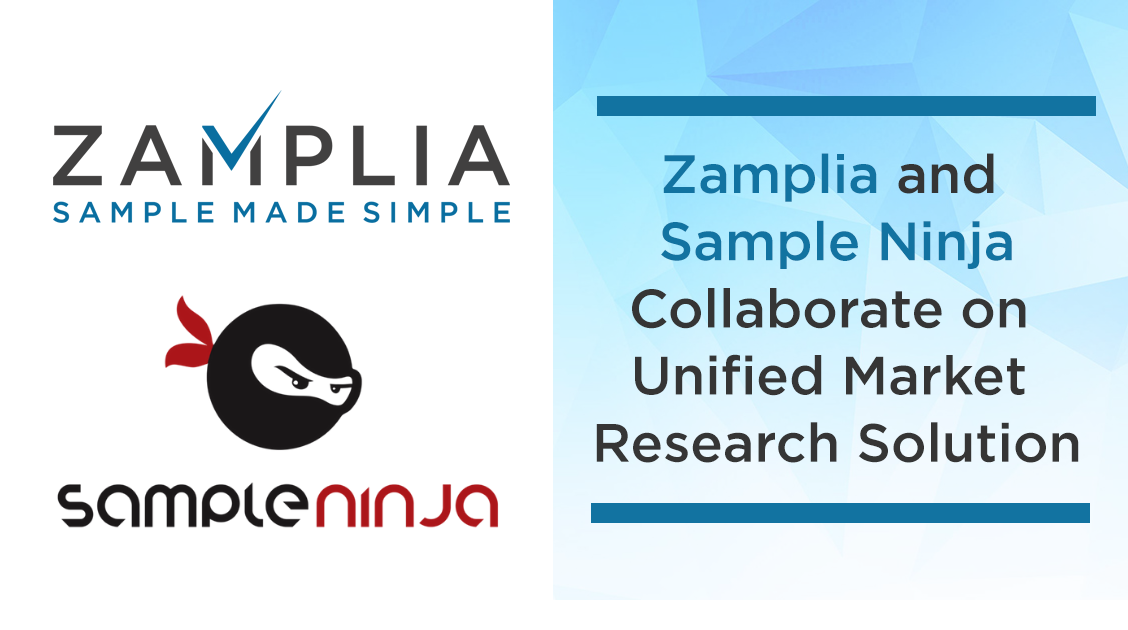 Zamplia – the leading API-driven marketplace that connects buyers and sellers of high-quality global sample – is excited to announce its partnership with Sample Ninja, a best-in-class panel management platform.
This partnership aims to provide a unique opportunity for Sample Ninja's panel platform users to further monetize their assets through surveys on Zamplia if they wish to do so. In return, Zamplia users will gain proprietary access to the unique panels and panelists using the Sample Ninja platform.
This collaboration will enable Zamplia and Sample Ninja to create a seamless and comprehensive solution for the market research industry. The integration of Sample Ninja's panel management technology with Zamplia's API-driven marketplace will provide users with a unified and innovative platform to conduct market research effectively and efficiently.
"We're thrilled to partner with Zamplia, a company that shares our vision for creating quality driven innovative solutions for the market research industry, ultimately, where respondent experience comes first." says Tariq Mirza, CEO, and co-founder of Sample Ninja.
"This collaboration will allow us to further afford our platform clients the ability to monetize their panel assets by allowing quality survey opportunities for engaged panelists who will benefit from a better survey exchange experience overall."
Danielle Rissmeyer, VP of Partner Success at Zamplia, echoed Mirza's sentiments, adding, "We are excited to partner with Sample Ninja and to provide our users with exclusive access to their panel assets. This partnership will enable Zamplia to deliver even greater value to our clients and create more opportunities for businesses to conduct high-quality market research."
About Zamplia:
Zamplia is an all-in-one, APl-driven sampling platform that provides complete visibility between project and vendor, resulting in increased sample feasibility, cost efficiency and quality. A subsidiary of the Logit Group Inc, Zamplia is the easiest-to-use sample DIY platform on the market today, with an inventory that's not available on any other marketplace.
Learn more about Zamplia at https://www.zamplia.com
About Sample Ninja:
SampleNinja LLC is a market research platform technology company (#ResTech) that aims to revolutionize how people work in the Panel Management sector of the industry by offering best in class, next generation, panel management software. Immediately providing clients with the industry's highest quality respondents in a flexible and easily scalable way.
Learn more about Sample Ninja at https://www.sampleninja.io/